Angora Mittens
My 100% angora mittens are available in natural colors only; white, gray, or gray and white.
100% angora mittens, your hands will never be cold again. These beautiful fuzzy mittens are extremely durable and can last about seven years when taken care of properly. They are great for all winter
outings and activities.
Sizes: adult for custom fit, [take measurements]
Price: $98.00 + shipping and handling
---
Felt Mittens
These mittens are wonderful for outdoor activity. They can be worn all day long and keep your hands warm, even when wet. They can be made with any two colors and are wonderful long lasting mittens. They will also shape to your hands nicely as you wear them.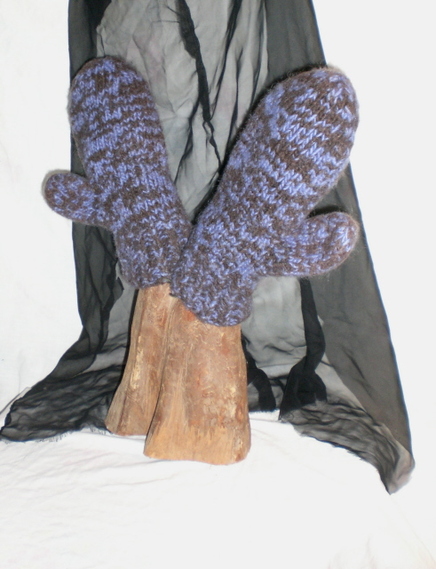 Sizes: adult- small, medium and large
Prices: $54.00 + shipping and handling